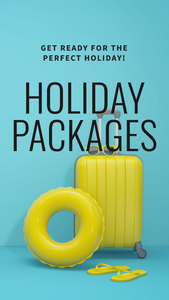 Are you planning a memorable vacation to India? Look no further than Aryan Dream Holidays, your one-stop travel partner for flights, hotels, and unforgettable experiences. We offer the best deals on airline tickets, accommodations, and personalized travel packages, ensuring your trip is perfect from start to finish. With our expertise and commitment to excellence, your dream vacation is just a phone call away: 📞 9408759274.
Budget-Friendly Flights and Airlines At Aryan Dream Holidays, we understand the importance of finding affordable flights without sacrificing comfort and convenience. Our team works tirelessly to secure the best deals on airline tickets with a wide range of airlines, ensuring you reach your destination hassle-free and within your budget.

Comfortable and Stylish Hotels Choosing the right accommodation can make or break your vacation experience. That's why Aryan Dream Holidays partners with a variety of hotels, from luxurious resorts to cozy boutique stays. Whatever your preference, we'll find the perfect match to suit your style and budget, making your trip even more enjoyable.

Exclusive Travel Packages and Vacation Deals Leave the planning to us! Our team of travel experts curates exceptional vacation packages tailored to your unique preferences and interests. From adventurous getaways to relaxing retreats, we'll create the perfect itinerary for an unforgettable trip.

Explore with Travelocity and Confidence At Aryan Dream Holidays, our clients' satisfaction and safety are our top priorities. We closely monitor travel advisories and collaborate with reputable partners to ensure your journey is seamless and worry-free. Trust in our expertise, and explore the wonders of India with confidence.

Personalized Travel Agency Experience As a leading travel agency, we pride ourselves on offering a personalized touch to each client's experience. Our dedicated team is always available to answer questions, offer recommendations, and provide assistance throughout your journey, ensuring your trip is smooth and enjoyable.

Best Deals on Plane Tickets and More In addition to flights and hotels, Aryan Dream Holidays also provides great deals on other travel essentials, such as car rentals, sightseeing tours, and local experiences. We'll take care of every aspect of your journey, allowing you to focus on creating lasting memories.
Conclusion: Don't miss out on the trip of a lifetime with Aryan Dream Holidays! Experience the vibrant culture, breathtaking landscapes, and rich history of India through our expertly crafted travel packages and unbeatable deals. To start planning your dream vacation, give us a call at 📞 9408759274 and let Aryan Dream Holidays turn your travel dreams into reality. www.aryandreamholidays.com